Change can be scary, especially when your investment property is involved. However, if your current Stockbridge property management company isn't meeting your needs or caring for your property the way you expect, you need to consider making a switch. To succeed as an investor, you need experienced and responsive help, and you shouldn't settle for bad service or broken systems.

There are a few specific reasons that people leave their property management companies. If you're experiencing any of these problems, start looking for a better provider.

Lack of Communication
Every property owner has different expectations when it comes to how frequently and in what manner your property manager should communicate with you. Before you sign a management contract, make sure you understand how often you'll hear from your manager, and what types of information will be shared. If you want to be involved in every decision, make sure your property manager is willing to include you.

Good communication means providing information and responding to questions and concerns. If you aren't getting a call back from your property manager for days after you call with a question, that's a problem. If you have no way of knowing whether rent is being collected or the lease is being enforced, and you never hear any information at all, you would be right to be concerned. If the communication with you isn't great, the property manager likely isn't communicating well with your tenant, either. Find a property management company that values and prioritizes communication.

Questionable Expenses and Accounting
You're trusting your property manager with a lot of personal and financial information when you turn over the management of your investment. At the very least, you should receive an accounting statement with your rent payment every month that details all of the income and expenses associated with your property. Good management companies will have the technology necessary to be transparent and completely detailed in how your property is performing financially. You should have an online portal where you can look at lease agreements, rental payments, maintenance invoices, and receipts. You should be able to ask for a report and get it instantly.

If you're being charged for things with no explanation, or you're seeing maintenance bills for work that hasn't been done, address those inconsistencies right away. If you don't like the way your management company is handling your finances, you need to find a new one immediately. There are legal and tax implications when it comes to your rental property, security deposits, and other financial issues. There's very little room for error.

Longer Vacancies and Frequent Turnovers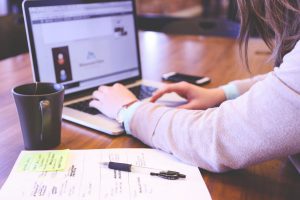 Your property manager should do more than find you a tenant and collect rent. You should have a dedicated partner committed to helping you earn more on your investment. If it takes your property manager months to place a tenant, or you're finding that it's hard to keep a tenant for longer than a year, your ROI will suffer. There may be a problem with their management processes if tenants are hard to find or don't want to stay in your property. Vacancies and turnovers cost money, and if your management company isn't minimizing those expenses, you should find someone who can.
If you're not happy with your current property management company in Stockbridge, we'd be happy to talk to you about our services and ensure a smooth transition for you, your properties, and your tenants. Contact us at Fickling & Company Property Management.