The Stockbridge, Georgia rental market is full of opportunities for investors. There's a lot of diversity here, and whether you're a local real estate owner or an investor from out of state, you'll be able to find rental homes in unique neighborhoods and communities. This market offers single-family homes, multi-family buildings, duplexes, townhomes, condos, and small apartment buildings. There are older, established neighborhoods and new construction communities in HOAs.
You'll be able to select the properties that fit your investment portfolio the best.
We can help you identify the pros and cons to single-family homes and multi-family units.
Single-Family Homes and Rental Value
A single-family home makes a profitable investment because long-term, highly qualified tenants look for the space and privacy of a single-family home without having to purchase one. You'll attract stable and well-qualified renters who are likely to stay in place for longer than a single lease period. These tenants are also usually willing to help you with maintenance.
Rental values are often higher with single-family investments. This is good news for your cash flow. You can expect higher returns and more income.
Avoiding Vacancy Risk with Multi-Family Properties
The best advantage in purchasing a multi-family property is that you don't have to worry about losing all your rental income when you have a vacancy. Owning a single-family home means having one source of rental payments. If your tenant falls behind on rent or suddenly moves out, you're left without any rent coming in, even while you continue paying for utilities, maintenance, and landscaping.
However when you have a handful of tenants paying you rent in a multi-family property, you can withstand the cost of vacancy and turnover without completely losing your cash flow. This is one of the main benefits to investing in multi-family property.
Utility Costs and Multi-Family Units
With single-family homes, most owners will require tenants to set up their own utility accounts. They have their own electricity, gas, water, and trash services and you can require in the lease that they set up those accounts before they move in. You can expect your tenants to pay the bills every month, and they may also have to pay deposits and handle turning off the utility services when they move out.
Multi-family homes are a bit different, and it might make more sense for you to cover the utilities as an owner and then either roll the cost into the monthly rent or bill tenants separately according to usage.
Some investors use this as a way to earn extra cash flow. If you charge more rent but include all the utilities, you may be making money than you would if tenants were responsible for their own utility accounts. The risk here is that you can also end up spending more than you're earning on things like water and heat.
Maintenance and Management Costs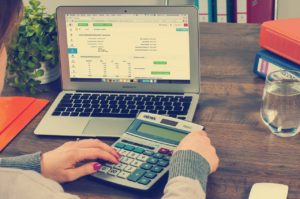 When it comes to per-unit maintenance and management costs, multi-family properties are usually the better investments. Maintaining a single-family home will often cost more, even if your property is new or in good shape. Expect to spend a little more keeping it in excellent condition.
These are just some of the things to think about when you're weighting the benefits and risks of multi-family versus single-family rental properties in Stockbridge. If you'd like some help deciding which would be best for you, please contact us at Fickling & Company Property Management in Stockbridge.