Real estate is full of ups and downs, and buying a property is often both exhilarating and terrifying. Even experienced investors can get overwhelmed when they're trying to read the market, choose the right property, and crunch the numbers.
Whether you're buying your first property or your 100th, surround yourself with professionals who understand the market, the financing, and the investment potential that's involved.
Everything starts with your investment goals.
Identify the Property that Fits Your Portfolio
When you're investing in real estate, you need to know what you're looking for and why. Are you looking for a home you plan to live in yourself? Do you want to rent out a property for a few years or a few decades? Are you diversifying an investment portfolio or beginning a new career as an investor?
You need to understand and identify your own investment goals before you identify a property.
Unless you're planning to occupy the property, make sure you're thinking like an investor and a tenant. This will be your business, and there's no need to get emotionally attached to the property. Consider what tenants are looking for. They won't necessarily need hardwood floors and spa bathrooms. They will want a well-maintained property in a good location.
Measure the Costs and Benefits of Renovations
Many investors become overwhelmed quickly when they buy the wrong property.
For example, a cheap property that needs major renovations can quickly become a nightmare.
Buying low-cost homes that need work is one strategy, but if you're already feeling anxious about the market and your investment, don't waste time and money on homes that need a complete rehab. It will likely lead to a delay in getting your property onto the rental market. While the prices are certain to be attractively low, the amount you'll have to spend to get that property into rent-ready condition may be more than you expect.
Crunch Your Numbers and Buy a Profitable Stockbridge Property
Keep calm and do the math. You'll need to estimate your income and expenses before you buy. Make sure those numbers fit into what you need and expect from this investment.
Decide what's going to work for you in terms of cash on cash return and cap rate.
Run the numbers across several different scenarios. For example, what if you have a longer than expected vacancy and you don't have rental income for a while? Suppose you need a new roof five years in? How will your cash flow be impacted by preventative maintenance work like HVAC servicing, pest control, and even landscaping? These are things you need to factor in when you're determining what you'll earn and spend on a property.
Professional Stockbridge Property Management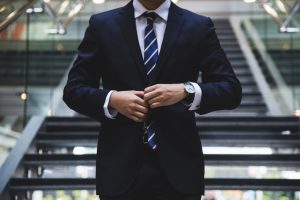 Another important tip to consider when buying a Stockbridge investment property is that you probably need professional help. A good property management company can help you have a better investment experience. You can rely on a property manager's local expertise and knowledge to estimate the amount of rent you'll earn and the amount of time it will take to find a great tenant.
A good property manager can also discuss what kind of cosmetic or functional repairs and updates will be needed before the property you're considering is ready for the rental market. Don't wait until you're ready to rent the property out to consult a property manager; find out what you need to know before you buy. We can help. Please contact us at Fickling & Company Property Management.