Stockbridge is a small city in the southern part of Atlanta's metropolitan area. When people ask if it's an ideal place to invest, we give them an enthusiastic yes! There are a lot of great reasons to buy rental property here. Whether you're new to investing and thinking about jumping into a real estate investment career or you're an experienced investor with a growing portfolio, you'll find a number of excellent opportunities here.

Property Prices are Reasonable
It's nearly impossible to enter the real estate market in east coast cities like New York, Washington, D.C., and Miami unless you have a lot of cash and a high tolerance for risk. But outside of Atlanta, and particularly in Stockbridge, you can purchase a property for a lot less, and find that it cash flows for you almost immediately. You may find duplexes and even single-family homes for under $100,000. Properties in new developments cost a little more, but you'll still be much lower than in other markets. Stockbridge provides a lot of real estate diversity, and once you decide what you want to buy, you won't have a hard time finding it at a reasonable price.

Growing and Strong Economy
Stockbridge has a strong economy with a lot of potential for growth. It's just half an hour from Atlanta, so it's easy to live here and commute to work. Statistics show that there are 500 people moving into the Atlanta metro area every single day. While purchase prices manage to remain low, home values are appreciating rapidly. According to Zillow, the Atlanta-area home values have gone up over 12 percent in the last year. In Stockbridge, we have the benefit of providing small-town lifestyles while staying close enough to the larger city of Atlanta. It draws a lot of people in, which means the tenant pool will always be strong. You'll have reliable, well-paid tenants looking for high-quality homes.

Rental Prices are Stable
The rent your property can earn in Stockbridge is likely to be at least $1,000 per month and may go up to $1,400 or $1,500 depending on the type of home you're renting out. This provides a lot of excellent opportunity for cash flow. You should be able to pay your mortgage, taxes, insurance, and other expenses and still walk away with a few hundred dollars every month. This sets investors up for an excellent experience that provides both short-term and long-term gains.

Professional Property Management is Available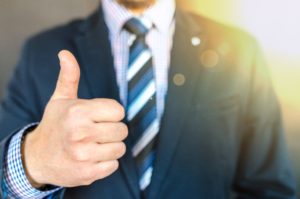 Another great reason to invest in Stockbridge is that you'll have access to high-quality property management services. We know the market and we understand the tenants. We can help you identify a great opportunity, run some numbers on the amount of rent you'll receive, and help you decide if investing in a property here is worth it. We'd love to learn more about your investment goals and what you're seeking. When you're ready to invest in Stockbridge, please contact us at Fickling & Company Property Management.