Deciding to work with a professional property management company is an important decision that will help you be a more successful investor. When you're wondering what to look for in a good property manager, we suggest you seek a company with the experience and resources necessary to help you earn more and spend less on your home. You want someone who can protect your investment and ensure a smooth rental process for you and your tenants.

Measure Experience and Reputation
It's important to find a property management company with the experience you need to effectively manage your home. Years of experience are important, but even more important is the type of experience your property manager has. You want a company that understands properties like yours. You want someone with local resources and an established history of helping landlords and investors make good decisions.

Reputation is also important. Take a look at reviews and testimonials from current and former owners and tenants. This can give you an idea of how the company works. You should be able to get an idea of what the company values and how they manage homes.

Look for Established Processes and Systems
Consistency is critical when it comes to property management. Ask a prospective property management company about their systems and their processes for handling things like marketing, tenant screening, leasing, security deposits, maintenance, rent collection, and lease enforcement. You want to have an idea of how things are run, and what you can expect. You want to know what they do when rent is late or a tenant breaks the lease. How do they handle pets and what is their process for move-out inspections? Have a detailed conversation about their management systems.

Technology Improves Property Management
A good property manager will use technology efficiently to better manage your property. You should have access to an online owner's portal, and your tenants should have one, too. This is an easy way to automatically collect and pay rent, make maintenance requests, and communicate. You should be able to stay organized with all of your accounting; it should be easy to track income and expenses. Talk to your property manager about how management software is optimized to deliver better and more consistent services. With almost everything available online, the management process should be more accurate and transparent.

Discuss Fees and Services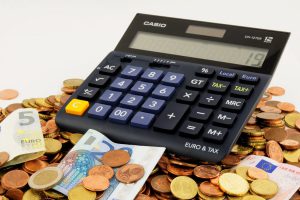 You'll always want to know how much professional property management is going to cost you. However, make sure you're getting a good idea about what kind of services you'll receive in exchange for those management fees. It's never a good idea to choose the cheapest company you come across. You want competitive fees, but you don't want to work with a company that cuts corners or hides extra costs. Talk about when you can expect rent to be paid and what the terms of your management contract will be.
We have a lot more to tell you about how to choose a property management company. We'd also love to tell you more about our own services. For more information, contact us at Fickling & Company.