Long term vacancies are expensive for Stockbridge rental property owners, and you want to avoid leaving your investment property unoccupied. When you don't have a tenant, you're obviously not earning any rent. But there are additional expenses, too. You're paying out of pocket for utilities, landscaping, cleaning, and everything else that's required to keep the property in good condition while you're trying to rent out your home.
Our experience in Stockbridge property management allows us to reduce the risk of long-term vacancies in the properties we manage. Here are some of the things we do for owners like you.
Competitive Rental Property Pricing 
First, you have to price your property correctly. If your home has been on the market for a while and you're not getting any tenants showing an interest, it could be because the home is not priced right. This doesn't mean you should underprice your property. That's only going to lead to lost rental revenue, and you'll have a hard time raising that rental value to what the market will bear.
Most owners don't realize, however, that overpricing a home can be just as expensive. You'll find your vacancy period is much longer. We recommend a comparable rental analysis with reliable data so you'll know what homes similar to yours are renting for in your neighborhood.
Get the Attention of Tenants with a Noticeable Home
Attractive, well-maintained homes do not stay vacant for long, especially if the price is right. When you're rental home is showing well, a long vacancy is highly unlikely.
Make sure the property is clean and that there's plenty of curb appeal. Think about making some inexpensive upgrades that will get the attention of qualified tenants. New kitchen appliances, fresh paint, and hard floors instead of worn carpet all help you rent out your property faster.
Strategic Marketing Fights Vacancy
Marketing and online advertising play a part in reducing vacancy as well. You have to make sure you're placing ads in all the places that tenants are looking. There are hundreds of online rental sites. You can also use the MLS and network with other real estate professionals and partners who can help you find prospective tenants.
Your ad should include some high quality photos and detailed, accurate descriptions of the property. Sell the home. Include information on its best features. If you allow pets, make sure you mention that. Pet-friendly properties almost always rent faster than those that don't allow pets.
Focus on Tenant Retention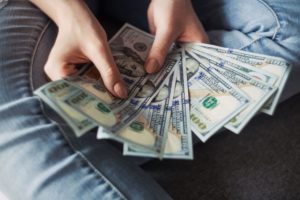 One great way to avoid vacancy is by keeping the tenants you already have in place. This is the best way to avoid those turnover costs and to invest the time and resources that are required to re-rent your property. In addition to responding promptly to routine and emergency maintenance requests, you can also make sure your residents know they're appreciated and valued. Think carefully about increasing the rent too much at renewal time. All tenants expect a modest increase, but raising the rent too high might motivate your tenants to move out, leaving you with vacancy and turnover costs.
As professional Stockbridge property managers, we have a great track record of avoiding long vacancies and keeping your rental property occupied with well-qualified residents. For more information, contact our team at Fickling & Company Property Management.