When a tenant reports a maintenance issue or has a repair request, it's important to respond quickly. Even if it seems like a minor repair, prompt attention to the matter can save you money and keep your property in excellent condition. Deferred maintenance has never been a good investment strategy.

As professional property managers in Stockbridge, we have a system in place for maintenance reporting. Whether you work with a management company or take care of an investment property on your own, make sure your tenants know how to get in touch with the responsible parties when something breaks or needs attention.

Document the Repair Request
Unless it's an emergency, we recommend that maintenance requests are submitted in writing. This will create a written and verifiable record of the work that was needed and done on your home. It can help when you have insurance claims or security deposit disputes. Ask the tenants to send a message with all the details about the repair. Including pictures is also a great idea. Keep these requests and your responses in the tenant's file.

Working with High Quality Vendors
Make sure you have professional vendors prepared to handle any repairs that need to be made. You need to work with licensed and insured repair people who carry worker's compensation insurance. Many owners try to save money by hiring workers who aren't licensed and don't have insurance. This can be a major liability. If one of those workers falls off a ladder or damages a tenant's property, you'll be responsible. Screen your vendors as carefully as you screen your tenants, and develop relationships. You'll have an easier time finding a plumber to respond to a leak in the middle of the night when you have a relationship in place already.

Be Prepared for Emergency Maintenance
Emergencies are bound to happen, and your response will need to be immediate. Make sure your tenants know how to contact you if there's a sudden leak, fire, or other catastrophe. Have a plan and a budget in place to handle these things. If the home is not habitable, you'll need to relocate the tenants until repairs are made.

Create a Maintenance Budget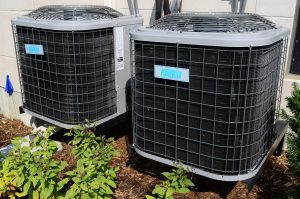 Your heating and cooling system will be expensive to replace. Your roof will also cost several thousands of dollars and if all of your appliances need to be replaced at once, you'll need a budget to cover those costs. Have some money set aside to pay for these repairs. You can save a little bit of the rent you collect every month in a maintenance budget. This will eliminate surprises and large expenses when those maintenance issues come up.
We also recommend that you invest in preventative maintenance plans. When you have your HVAC system inspected and serviced regularly, for example, you'll be able to extend the life of your unit, and you'll save money.
These are some of the suggestions we have for maintenance reporting and management. If you'd like to hear more, please be sure to contact us at Fickling & Company.