We live in a do-it-yourself culture, which is great when it comes to assembling furniture, changing a tire, or even learning a new skill. However, when it comes to your investment properties that are worth hundreds of thousands of dollars, doing it yourself isn't the best way to have a successful experience. Professional property management in Stockbridge offers a lot of value and a long list of services that will save you time, money, and stress.

If you have a strong real estate and property management background, you know the local, state, and federal laws surrounding rental properties, and you have plenty of time on your hands; self-management might work for you. But, if that doesn't describe you, talk to a professional management company. Today, we're telling you why it's important.

Professional Leasing: Better Tenants and Lower Vacancies
Let's start with the leasing process. This includes pricing your home, preparing it for the rental market, taking pictures, writing descriptions, listing it online, and responding to questions from prospective tenants. You'll need to schedule showings and take potential tenants through the property. Sometimes, they won't show up. Sometimes, they will show up with a story about how they're being unfairly evicted from their current property. Then, you'll need to manage the application process and conduct an in-depth screening. Once you approve a tenant, you'll need to collect move-in funds, do a walk-through inspection before the tenant moves in, and negotiate the lease.

This can take some time, especially if you're not sure how much your property is worth or what you should be looking for in a tenant. If you don't have the time to respond to phone calls or schedule showings, your home will be vacant for longer, and that will cost you money. If you place the wrong tenant, you could end up with someone who doesn't pay rent and needs to be evicted or leaves thousands of dollars of property damage behind.

Professional property managers do this every day. We can efficiently market your home, place your tenants, and ensure a smooth and fast leasing experience. You'll have a lower vacancy period, which means more rental income. You'll have a better tenant and you'll be earning as much as the market will allow on your property.

Maintaining your Rental Property: Routine and Emergency Repairs
Professional property managers already have a network of qualified, reputable, and affordable vendors who can respond to the needs of your property, whether it's a routine HVAC fix or an emergency plumbing issue overnight. We work with vendors and contractors who are licensed and insured. If you're managing on your own, you might find yourself looking for a plumber in the middle of the night when your tenant calls to report the water heater has exploded. You're likely to spend more money and take longer getting the repairs handled. This results in frustrated tenants and potential damage to your property.

Legal and Regulatory Compliance
Renting out properties is a great way to build wealth, but it also comes with a lot of risk and liability. If you don't' know the federal, state, and local fair housing laws, you could find yourself in the middle of a discrimination complaint without even realizing what you may have done wrong. If you don't return a security deposit in time, you could be sued by your tenant and forced to return the entire deposit in addition to penalties and damages. If you stick to your no-pet policy even when a tenant has a service animal, you could get in a lot of legal trouble.

Professional property managers offer an important layer of protection. We know the laws and we keep up with their changes. You won't have to worry about legal issues or details when it comes to evictions, fair housing, or tax issues. We're here to provide the expertise you need.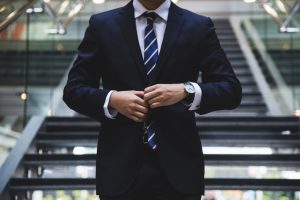 Professional property managers will help you earn more and spend less on your home. We'll keep it in excellent condition while enforcing your lease and protecting your interests. Managing on your own costs you money and elevates your risk.
Contact us at Fickling & Company Property Management, and we'll tell you more.