When we're talking to our owners and to prospective landlords, there are a series of questions that area most often asked. Today, we're sharing those questions (and our answers) so you'll know how these things are handled by Fickling & Company, and how they should be managed by your own management company.

1. How Are Tenants Screened?
Most of our owners want to know how tenants will be selected. We are thorough and careful in our tenant selection and placement process. The screening process is intense; we look for tenants who can be relied upon to pay rent on time, take care of your home, and follow the terms of the lease.

Our screening process consists of checking criminal and eviction histories nationwide. We also look at the tenant's credit report and we verify income and employment. Talking to former and current landlords is also important; it gives us an idea of whether the tenants have been good or bad residents in the past. Every application is screened thoroughly and consistently, ensuring we stay in compliance with all fair housing laws. Then, we select the tenant who meets all of our rental criteria.

2. How is Maintenance Handled?
We handle routine maintenance requests from tenants and owners as well as emergency maintenance 24 hours a day and seven days a week. We also evaluate the rental property between tenants and before it goes on the market; making any necessary repairs or updates that are required to attract new tenants. We only work with licensed and insured vendors and contractors, ensuring our clients receive high quality services without any extra liability. Your bottom line is important, and we won't spend more than we have to. However, we'll also never cut corners when it comes to maintaining your home.

3. How is Rent Collected?
Each tenant has our rent collection policy clearly outlined in their lease agreement. Rent is due on the first of every month, and we allow tenants to pay online, which cuts down dramatically on late or missing payments. Tenants can use their secure portal to schedule payments in advance or set up automatic rental payments on the first of every month. Owners receive their payment shortly thereafter.

4. What if a Tenant Doesn't Pay Rent?
We rarely have to move towards the eviction process because our tenants are well-screened and reliable. We also pride ourselves on developing outstanding tenant relationships based on trust and respect. If rent is late, we'll charge a fee and follow up with the tenant. We'll serve a Pay or Quit notice and if necessary, file for eviction. Usually, we're able to avoid eviction and work with the tenants to get the rent current.

5. What if a Tenant Damages my Home?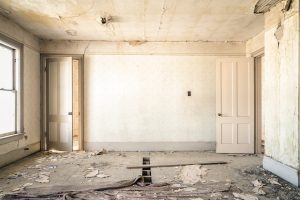 Many landlords are understandably worried about property damage. We almost never see property damage that exceeds the amount of a tenant's security deposit. If any damage beyond normal wear and tear is left behind after a tenant moves out, we'll gather estimates and make the repairs, charging your tenant's deposit for the cost. Maintaining your home and preserving its condition is one of our most important responsibilities.
These are just five of the frequent questions we often hear. If you'd like to ask your own questions, please contact us at Fickling & Company.