When you hire a professional property management company in Stockbridge, you should expect results that include regular rental income and increased ROI. A good property manager will not only rent and maintain your property, but help you keep your expenses down and your profits up.

A full-service Stockbridge property management company should provide the following services, as well as all the expertise, resources, and advice that you'd want from experienced professionals.

Marketing, Leasing, and Tenant Screening
The first step in a successful rental experience is placing a great tenant. You can expect your management company to price your property appropriately, market it on all the popular rental websites that tenants are using, and screen the applications that come in. You'll also want your management company to show the home, respond to inquiries, and help you make any improvements or repairs that are needed before it goes on the market.

The tenant screening process should be detailed, consistent, and compliant with all fair housing laws. Once a tenant is approved, you can expect your property manager to handle the lease negotiations, collect the security deposit, and inspect the home to document its condition before your tenant moves in.

Routine and Emergency Maintenance Response
Your home will need regular maintenance, no matter how new it is or how great its condition is. Expect your Stockbridge property management company to respond to routine repair requests from your tenants. Property managers will also handle emergencies. If there's a water leak in the middle of the night or the heat goes out on the coldest day of the year, your property manager will respond.

Good property managers will also pay attention to preventative maintenance so the condition of your home and the value of your asset is preserved. You can expect your management team to have excellent relationships with vendors and contractors so the work that's needed on your house is affordable and complete.

Lease Enforcement, Rent Collection, and Inspections
Enforcing the lease is an important part of property management. You want to make sure your tenant is performing the way he or she should. You'll need to get your rent paid on time so you can meet your own financial obligations. You should expect your property manager to inspect the property at least once during the tenancy to ensure there isn't any deferred maintenance and to check on the tenants and make sure they're taking care of the home.

If rent is late or there are problems with unauthorized pets or other lease violations, you can expect your property manager to address the situation with the tenants and stay on top of things until it's resolved.

Transparent Accounting and Risk Management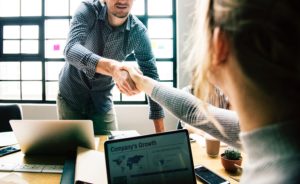 You should expect your full-service property management team to stay up to date on all the laws pertaining to your rental property and your tenants. You'll need that legal protection so you don't have to worry about falling out of compliance or losing a lawsuit during a tenant dispute. Regular accounting statements should also arrive, usually when your rent is paid. Good Stockbridge property managers show you the income and expenses associated with your property, and provide all the information you need in a way that's accurate, detailed, and transparent.
These are only a handful of the things you should expect from a good Stockbridge property management company. If you'd like to hear more, contact us at Fickling & Company Property Management.