Accidental landlords often inherit homes or decide to rent out a property that they once lived in, rather than selling it. While it might seem like a huge hassle for you at first, this home can turn into a lucrative investment that earns you short-term cash flow and long-term returns.

We know it's not easy. Today, we're sharing a few tips for accidental landlords who aren't quite sure about where to start.

Get to Know the Landlord Tenant Laws
Georgia has some specific laws pertaining to security deposits, damage disclosures, and evictions. It's easy to make a mistake without even realizing you're breaking a law, so it's important that you familiarize yourself with the requirements and responsibilities of landlords. You'll also need to understand the federal fair housing laws and be willing to keep up with all its changes. For example, if you try to deny a tenant who has a service animal, you could find yourself embroiled in some expensive litigation.

Screen Your Tenants Thoroughly
The tenant you choose will have a huge impact on the type of rental experience you have. With a good tenant, you'll receive on-time rental payments and you'll have a responsible and reliable renter taking care of your property. With a bad tenant, you'll be chasing down late rent every month, worrying about what's happening inside the home, and wondering if they're following the terms of your lease agreement. Good tenant screening includes verifying income and employment, talking to past landlords, and searching eviction and criminal histories.

Respond Immediately to Maintenance
Every landlord dreads the middle-of-the-night telephone call from a tenant who is reporting a leak or a fire or some other disaster. You'll obviously need to respond to emergency maintenance right away, but it's also important to be responsive when you receive routine repair requests from your tenants. Good tenants don't stay in properties when their maintenance needs aren't taken seriously. You'll need to have relationships in place with vendors and contractors who can perform the work quickly and properly and work well with your tenants. Don't let deferred maintenance issues pile up; no repair ever became easier and less expensive with time.

Document Everything Pertaining to Your Property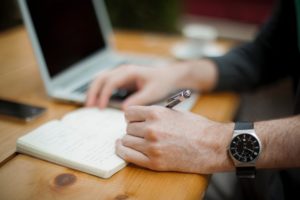 Documentation is key when you're a landlord. You'll need to keep track of all income and expenses so you can file accurate tax returns and take advantage of rental property deductions. You'll need to document the condition of your home before a tenant moves in and then compare it to the condition after the lease is over. Keep track of any tenant communication, especially if there are disputes, and if you have to evict a nonpaying tenant, make sure you can show the amount that's overdue and your requests for payment. Make sure you have a strong lease that protects you and your property.
Working with a professional Stockbridge property management company is a good way to be a successful landlord. If you're not sure you have the time, energy, personality, or skill set to effectively manage your rental property, hire someone experienced to do it. You'll end up earning more and spending less on your property, and you won't have to worry about rushing over to the home to respond to maintenance or finding new tenants when your current residents move out.

We love working with accidental landlords, and we'd be happy to answer any questions you might have. Contact us at Fickling & Company Property Management.