There are a lot of opportunities for investors interested in buying real estate in the metro Atlanta area, particularly Stockbridge. In this market, buyers can find single-family homes in established residential neighborhoods, new construction homes in HOA neighborhoods, and units in multifamily buildings and apartments.
When you're making your investment decisions, you need to know what your responsibilities will be as the owner of a single-family home versus a multifamily property. There are unique challenges and advantages to each type of investment.
Single-Family Homes and Maintenance Responsibilities
Single-family homes are always worthy investments because you're attracting steady, long-term tenants who are willing to take care of a property and have some pride in the house itself, even if they don't own it. Investing in a single-family home is an excellent idea when it's located in a reliable school district and close to work, shopping, and recreation.
One of your major responsibilities with a single-family home will be maintenance. In single-family homes, you'll have to decide who is going to take care of things like landscaping. Your tenants might be willing to do it, but they might not have the same high standards that you do. You could hire a professional landscaper and add the expense to the rent. This will ensure your property continues to look as good as you want it to.
You'll need to respond to maintenance issues as things happen, especially emergencies. It doesn't matter if you're across town or sleeping; when a pipe bursts or the heat goes out during winter, you need to respond promptly when you're renting out a single-family home
HOA Costs and Regulations with Single-Family Homes
Single-family homes often come with higher rental values. But, you'll likely have to consider HOA fees as well as HOA regulations. Most single-family homes in the Stockbridge market are within HOAs or community associations. This means you'll have to provide your tenants with a complete list of rules and procedures. You'll be held responsible by the association for any violations. Typically, the homeowner pays the HOA fee, so you'll need to factor that into your budget and your rental value as well.
Less Risk and Fewer Costs with Multifamily Units
One of the benefits to investing in a multifamily property is that you will have less risk when it comes to vacancy. Owning a building with four or five or 10 rental units means you can count on some sort of rental income every month. Even if one or two of your tenants give notice that they're leaving, you still have your other tenants to bring in some money. This can provide investors with some much-needed financial security.
You can also expect lower maintenance costs when you measure the per-unit expenses. Your furnace inspections, pest control costs, and landscaping needs will cost less when a handful of properties are serviced at one time.
Managing Tenant Relations with Multifamily Properties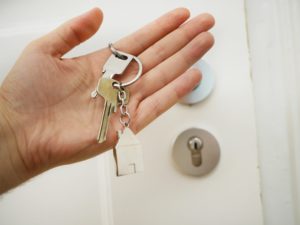 Your main responsibility with multifamily rental properties is keeping every unit occupied. You can expect to market and show the properties more frequently because vacancies will come up. Tenant relationships will also require more of your time than they do with single-family homes. There could be disputes over parking, outdoor space, noise, pets, or common areas. Prepare to manage those conflicts if necessary.
Whether you decide to invest in single-family homes, multifamily properties, or both, we are here to help. Contact us at Fickling & Company Property Management.