Good tenants are going to lead to a profitable investment experience.
When you're looking for those outstanding residents, you need to do some strategic and targeted marketing. A lot of time and money will be saved when you're clear about what your property offers and what criteria will be used to screen prospective residents.
When you're marketing your Stockbridge rental property, make sure your home is priced competitively, well-maintained, and able to attract the kind of attention you need from great renters. We have some excellent experience in marketing rental homes, and we're sharing our best tips today.
Professional Photos Make a Difference
Your photographs will be the first things any potential resident looks at when they come across your listing online. Make sure they count. You need to take photos that are clear and engaging, and there should be a lot of them. If you're going to take the photos yourself, create an ideal environment. Remove any debris, personal items, or cleaning materials before you take those pictures. They have to show a clean, well-lit home with a lot of curb appeal.
Include photos of the kitchen, the bedrooms, the bathrooms, and any outdoor space. Don't forget special features like garden tubs or stainless appliances. You're telling a story with your pictures, and it's worth the effort to take good ones.
Write a Great Marketing Description 
An effective rental listing will include a detailed description along with fantastic marketing photos. Make sure you include information such as:
Square footage
Number of bedrooms and bathrooms
Rental price and security deposit requirements
Whether pets are allowed
General location and neighborhood
Contact information
Basic rental requirements
Consider Making Updates and Upgrades to Market Your Home
A well-maintained home is an important part of your marketing strategy. You want to show tenants that you take good care of your investment, and you also want them to feel like you'll be quick to respond if there's an emergency or a maintenance issue. Conduct a thorough inspection before your marketing process begins. Take care of any minor repairs as well as major projects. If you're showing the property and a prospective tenant flips on a light switch but the lights don't turn on – you're creating a bad impression.
In addition to maintenance and cleaning, you should consider making some cost-effective upgrades. There's no need to remodel the entire home, but consider some updates that may make a difference during the marketing process. New window treatments and lighting, for example, can really grab a tenant's attention.
Fresh paint is always important, and check the condition of your floors. Instead of steam cleaning the same old carpet every year, replace it. Hard surface flooring will be a huge selling point when you're marketing to the best of the Stockbridge tenant pool.
Online Advertising: Use the Best Rental Sites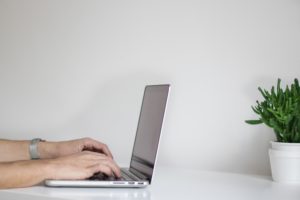 Your listing will get the most attention on the popular rental websites that highly qualified tenants are using. Platforms like Zillow, Trulia, HotPads, Zumper, and Rentals.com are your best online spaces.
Pay attention to your listing and respond to any inquiries you receive. Don't wait days to return phone calls and messages. You'll find the best tenants and avoid longer vacancies when you're responsive.
These are just a few of the things you'll need to pay attention when you're marketing your rental property. If you'd like to hear more about our process or you need any help with Stockbridge property management, please contact us at Fickling & Company Property Management.